Classes & Programs
Training
SURF TRAINING PROGRAMS
Our different programs are for surfer who living on the island and would like to train different aspects of their surfing or focus on special movements. 
SURF TRAINING BOOTCAMP
Our surf training bootcamp is a combination of surfing on dry land and in the water. It is a mixture of private surf coaching and dry surf aspects in our studio. 
SURF TRAINING CLASSES
Our classes on a daily or weekly basis are for surfers who are here on vacation and would like to improve their surfing with us during their holidays!
PERSONAL, FAMILY OR GROUP SURF TRAINING
You can book our classes, programs and our bootcamp for yourself only as a private session, with your family or join our group sessions.
Classes For All SURF & Fitness Levels
Everybody is welcome – newbie or expert. Feel free to give us a try and improve your surfing in our Surf Training Center here on Fuerteventura in El Cotillo. Your surf carreer starts right now!
DRY SURF TRAINING
Improve your body sensation and develop a greater coordination
Our Dry Surf Training is a functional training that addresses all muscle groups and improves the internal communication of the nervous system. The training thus causes a strengthening of muscles, balance, flexibility and coordination. At the same time your depth sensitivity is increased.
More Info
SKATE SURF TRAINING
Go with the flow and surf with more speed and power
Improve your surf tchniques and practice your surfing skills to prepare yourself for the real deal! Surf Skate Training will show you how to surf in a playful way and will improve your surfing skills significantly. All skills and movements learned during our Surf Skate Training will effect your surfing.
More Info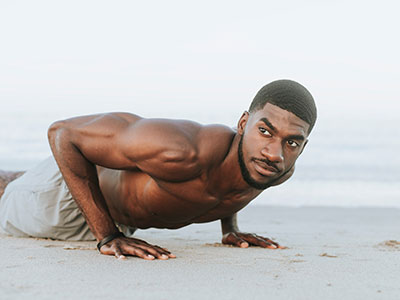 FUNCTIONAL SURF TRAINING
Improve your endurance and spend more quality time in the water
We offer you to get into shape or to stay in shape during your holidays. We also provide the possibility to improve your surf level throughout a specific and tailored surf training out of the water  with a focus on strength, balance, resistance, flexibility and control of  centered stability.
More Info
Yoga FOR SURFER
Surf better and longer while feeling more fit, focused and fearless
No matter wehere you are with your surfing or in your life (experience, age, fitness level) you will start feeling better and surfing better. Stretch and strengthen all your surfing muscles and surf with more power and flow. Shorten your recovery time between surf sessions.
More Info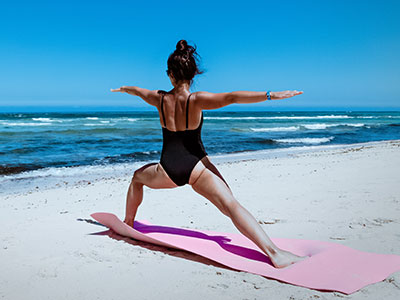 SURF SAFETY WORKSHOP
Your safety is our biggest concern. Learn how to take life easier
If you are struggeling in bigger waves and not feeling safety at all – we can offer you our assistance. Learn about breathing techniques, keeping calm under water, staying relaxed and without stress in the water. Overcome your fear and learn to handle your respect for nature.
More Info is coming soon
BOOK YOUR FIRST TRAINING SESSION WITH US TODAY!
If you like, please give it a try and book your first session with us!
Personal OR GROUP Training
All our surf trainings can be given as personal training or training with a bunch of other motivated surfers. 
Personal Surf TRAINING
You can book all our sessions for yourself. With one-on-one sessions you will have all eyes on you. You will have the undevided attention of your coach. You will work with him on your individual goals and bring your surfing onto a higher level. 
FAMILY SURF TRAINING
We offer all classes for you and your family together. Parents can work out with their kids and share a great time with training and working out together. Surf Training with the whole family is one of your special offers which will be a great idea to share an unforgettable time during your holidays. 
GROUP SURF  TRAINING
Work-out and train with like-minded people. Share laughter and joy before, during and after Surf Training Sessions. We are looking forward to having fun training with motivated surfers during their holidays. We are happy to prepare you perfectly for your time on and in the water. 
Bigger.Faster.Stronger
SURF TRAINING CENTER
OFFICE HOURS
 You will find us in the FreshSurf Surfschool Office in El Cotillo!
Mon. - Sat.: 9 am - 14 pm & 17 pm - 18 pm
Sun.: closed
GET A LITTLE SURPRISE ON YOUR FIRST SURF TRAINING WITH US!